Growth Continues at the Calwell Luce diTrapano Law Firm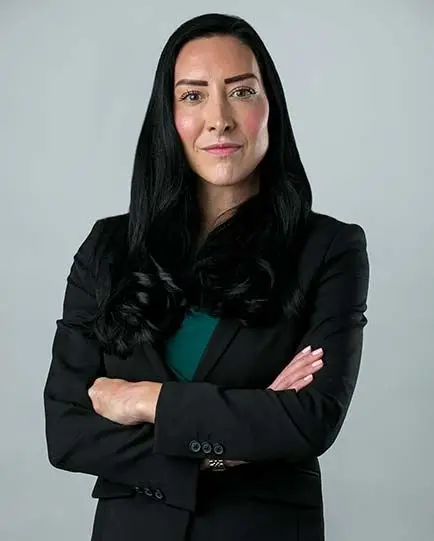 Charleston, W.Va. — Calwell Luce diTrapano PLLC, renowned for its successful legal battles against corporate giants such as Monsanto, Dow Chemical, and American Water, continues expanding its practice by welcoming attorney Sean Shriver to the firm.
"Sean's eclectic background and education adds a unique element to our practice, which will significantly benefit our clients," said the firm's founder, Stuart Calwell. A native of Canada, Shriver's research on the Vietnam-era chemical weapon Agent Orange brought her to Nitro, West Virginia, in 2014. "We ultimately hired Sean as a research specialist in 2017," added Calwell.
Calwell remarked that it was during her work in West Virginia, conducting interviews with retired plant workers and Vietnam Veterans affected by dioxin contamination, that she decided to pursue a law degree. "Her research skills are top-notch, and we're proud of her work and dedication to our region," said Calwell.
Shriver said when she first arrived in West Virginia in 2014, she immediately realized her career goals aligned with Calwell and his firm. "Stuart and his team are known to fight and win against Goliath manufacturers who cause harm to communities and their citizens," said Shriver. "I knew I wanted to work on a team that cares about the health and welfare of its citizenry, and what better place to tackle urgent issues than with a stellar group of attorneys with the same ambitions."
Shriver's practice will focus primarily on constitutional torts and handling cases involving law enforcement use of excessive force, medical malpractice in correctional settings, wrongful death, and personal injury cases involving both the misconduct of police and constitutionally deficient conditions in state and federal prisons.
Shriver earned a Doctor of Philosophy in Sociology from Carleton University in Ontario, a Master of Arts and Bachelor of Arts, both in Sociology, from Memorial University of Newfoundland in St. John's, and a Juris Doctor from the University of Ottawa. She was previously a lecturer at Carleton University, an assistant professor at the Universities of Winnipeg and Victoria, an adjunct professor at Carleton University, and a principal investigator and endowed research fellow for Social Sciences and Humanities Research Council of Canada. Shriver has published numerous academic works, including a book about the history of military and police use of non-lethal weapons, the use of novel weapons technologies by police in the United States, and the development and use of chemical weapons by the U.S. Department of Defense during the Cold War.
About the Firm
With more than two centuries of combined experience, the lawyers at Calwell Luce diTrapano PLLC practice throughout West Virginia and are also licensed in Massachusetts, New Jersey, New York, Ohio, Pennsylvania, and Virginia. Its legal team focuses on plaintiff litigation in the matters of medical malpractice, birth injuries, babies born dependent to opioids, wrongful death, products liability and defective products, Chlorpyrifos pesticide, pharmaceutical injuries, property damage, workplace injuries, nursing home abuse and negligence, environmental contamination, nuisance actions related to blasting and flooding, defending the rights of people injured or killed while incarcerated in jails or prisons across the country, general personal injury, and complex class action litigation.