Calwell Luce diTrapano Welcomes Timothy Houston to Its Litigation Team
Charleston, W.Va., Jan. 17, 2023 — Charleston law firm Calwell Luce diTrapano PLLC has announced that attorney Timothy D. Houston has joined its busy litigation practice. Stuart Calwell, the firm's founder, said hiring Houston comes at an important time for the firm.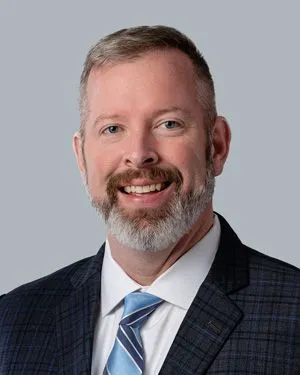 "The opportunity to bring someone on board with Tim's leadership background, diverse knowledge, and great success in plaintiff litigation aligns perfectly with our firm's already robust roster of lawyers," said Calwell. "We continue to experience exponential growth and must recruit and hire the best plaintiff lawyers to represent and achieve justice for our clients who have been harmed by others. Tim is a talented litigator and checks every box."
Houston acknowledged that the prospect of working with such a distinguished firm was something he had thought about many times. "Having been a member in charge of a successful multi-state law firm, I know what it takes to thrive in a competitive environment," said Houston. "Stuart is formidable, and he and his team's renowned history in confronting and stopping corporate environmental malfeasance is something to behold. I look forward to joining my new colleagues in making a difference."
Houston has practiced law in West Virginia since 2008. He is also an active member of the Pennsylvania Bar. Houston's practice will focus primarily on complex medical malpractice claims. Before joining Calwell Luce diTrapano, Houston represented plaintiffs in cases involving, among other things, catastrophic personal injury, medical malpractice, and wrongful death claims; toxic exposure, product defects, and premises liability cases; and convoluted contract disputes. He is experienced in all aspects of litigation in highly intricate matters of science and medicine and has considerable trial and appellate experience.
Houston earned his Juris Doctor in 2008 from Duquesne University, Thomas R. Kline School of Law, graduating summa cum laude, and his Bachelor of Arts degree in History in 2004 from the College of the Holy Cross. In 2011, Houston was accepted into the prestigious Trial College at Stanford Law School, where he studied trial advocacy.
To learn more about Calwell Luce diTrapano PLLC, visit www.cldlaw.com.
ABOUT THE FIRM
With more than two centuries of combined experience, the lawyers at Calwell Luce diTrapano PLLC practice throughout West Virginia, with some members also licensed in IL, KY, NJ, NJ, PA, and VA. Its legal team focuses on catastrophic personal injury, medical malpractice, auto accident, workplace accident, and property damage litigation. The firm also handles significant environmental contamination and exposure litigation in CA, PA, TN, and WV. The firm also has a nationwide practice relating to inmate injuries resulting from improper medical care, assaults by corrections staff, negligent processing and monitoring leading to suicides as well as cases involving constitutional rights violations by law enforcement officers in all settings.