Calwell Luce diTrapano Expands Litigation Depth with New Hire
Charleston, W.Va., Oct. 27, 2022 — Charleston law firm Calwell Luce diTrapano PLLC has announced that attorney Charles F. Bellomy has joined its expanding litigation practice. The firm's founder, Stuart Calwell, said Bellomy brings another level of depth to the firm's roster of litigation attorneys.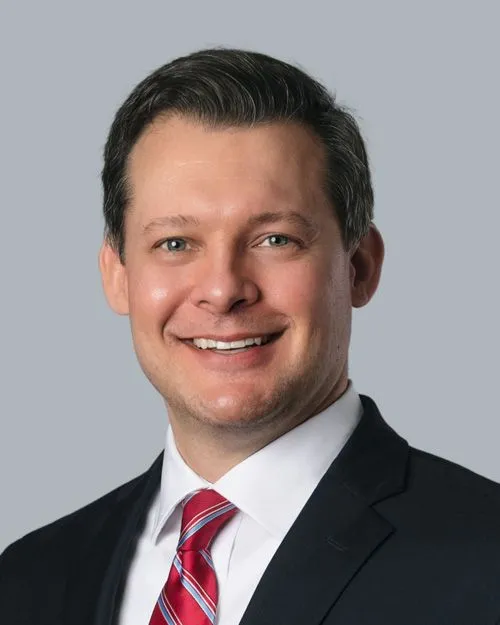 "We are fortunate to add yet another talented lawyer to our skilled team of attorneys who reinforces our commitment to achieving justice for our clients who have been harmed by others," said Calwell. "Chuck's expansive background in representing clients across many industries lends itself well to the wide array of practice areas our firm delves into, and we look forward to his work having an immediate, positive impact upon our substantial caseload."
Bellomy said he was equally excited when he discovered the firm was expanding its litigation practice. "When a door opens to collaborate with lawyers that work as hard as the people they represent, you have to walk through that door," said Bellomy. "I'm eager to relentlessly tackle the battles ahead with my new colleagues as well as a large talented support staff."
Bellomy has practiced law in West Virginia since 2002, and his practice at Calwell Luce diTrapano will focus on all types of personal injury litigation. Prior to joining the firm, Bellomy's litigation experience involved civil matters such as personal injury; professional malpractice; commercial contract rights; employer liability under state and federal law for discrimination, harassment, and wrongful termination; class action product liability claims; class action claims for breach of natural resource contracts; claims arising from land use; mineral and real property rights; insurance coverage; and property damage.
Bellomy earned his Juris Doctor from the University of North Carolina, Chapel Hill School of Law, and his Bachelor of Arts degree, with a double major in Philosophy and Economics, from West Virginia University.
To learn more about Calwell Luce diTrapano PLLC, visit www.cldlaw.com.
ABOUT THE FIRM
With more than two centuries of combined experience, the lawyers at Calwell Luce diTrapano PLLC practice throughout West Virginia, with some members also licensed in Illinois, Kentucky, New Jersey, New York, Pennsylvania, and Virginia. Its legal team focuses on personal injury and property damage litigation as well as catastrophic workplace, medical malpractice, and auto accident cases.